Oregon Garden Resort Employment
Learn More About Our Open Hotel Jobs Near Salem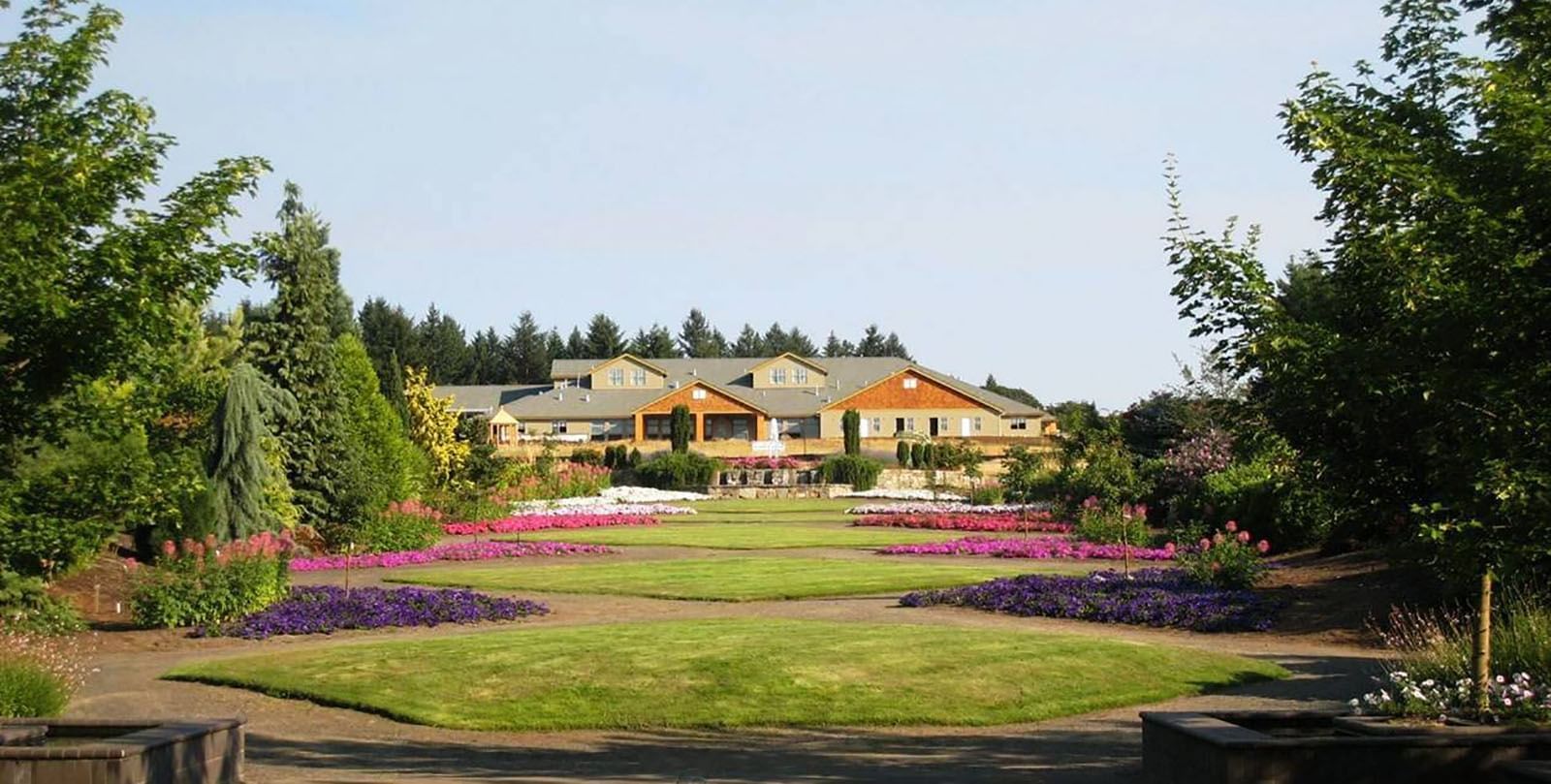 At the Oregon Garden Resort, our values and dedication to personalized service are embodied by our executive team and hotel staff.
We believe our people are our most important asset and we strive to recognize each employee's efforts and contributions through frequent praise and individual recognition. Here, you'll find more than just another job. You'll enjoy the encouragement, support and resources you need to realize unlimited personal and professional growth in the hotel industry.
If you are interested in a career with us, we invite you to contact us to learn more about currently open jobs at our hotel near Salem.
The Oregon Garden Resort is an equal opportunity employer and makes employment decisions on the basis of merit.
Job Fairs - Silverton Christmas Market
October 11, 18, 26 & November 1 | 3-6pm
We're hiring event staff for the 2023 Silverton Christmas Market team! We'll be hosting job fairs at the Oregon Garden Resort on October 11, 18, 26 & November 1, from 3-6pm. We encourage you to attend, and the right candidates will leave the job fair with a seasonal position!
Open Positions:
Admission Booth
Retail Booth (Must have OLCC)
Snowless Tubing Attendant
Bartender (Must have OLCC & Food Handlers)
Cashier (Must have Food Handlers)
Food Runner (Must have Food Handlers)
Parking Attendant/Crowd Monitor
Santa's Helper
All Christmas Market Temporary positions' starting wages are $15/hr. Please contact us with any questions and we look forward to meeting you!
Unless specifically noted, the following are required when you submit an employment application:
Cover Letter
Resume
Employment Application
Submissions without all of the above items will not be considered.
Submit by mail or by email:
Mail: Oregon Garden Resort, c/o Administration Department, 895 W. Main St., Silverton, OR 97381
Email: concierge@oregongardenresort.com.
Send only .pdf or .doc files, and include the job title in your correspondence.

Download Employment Application Form

opens in a new tab